AWARDS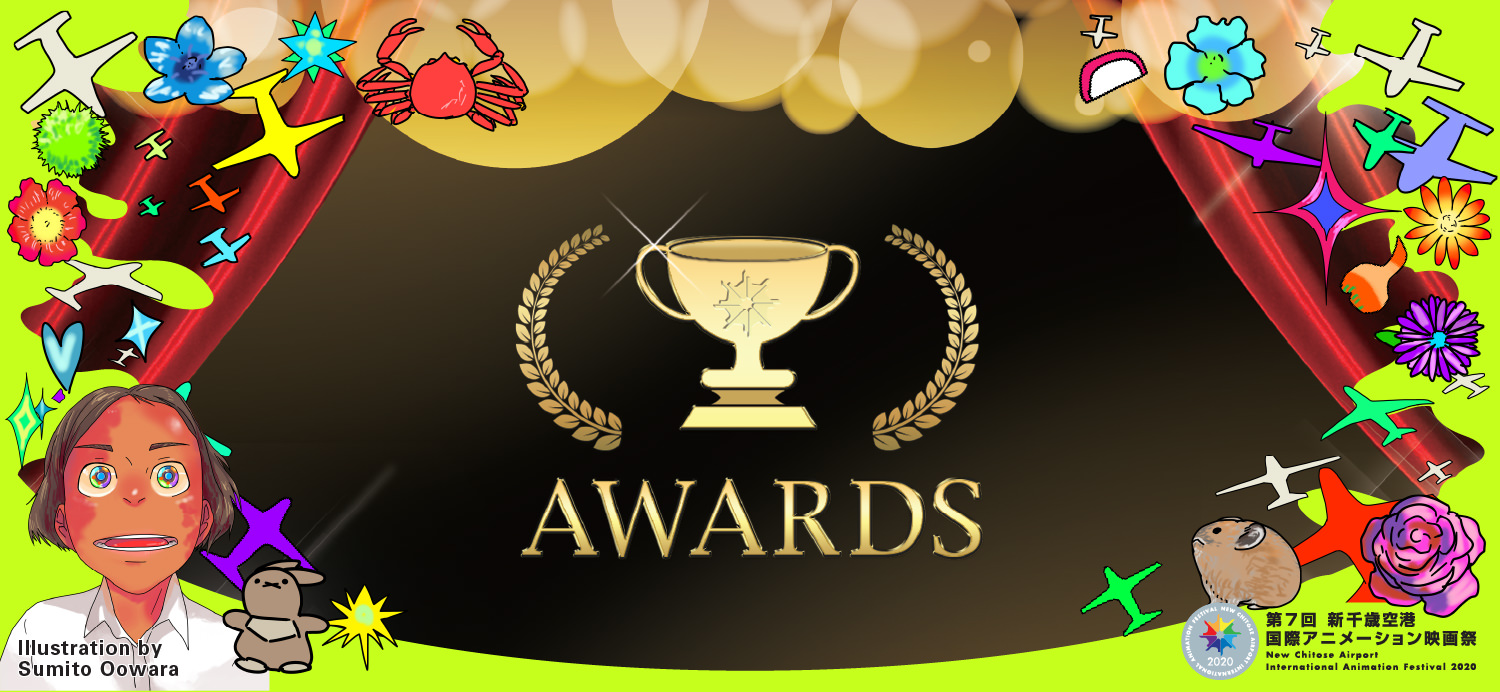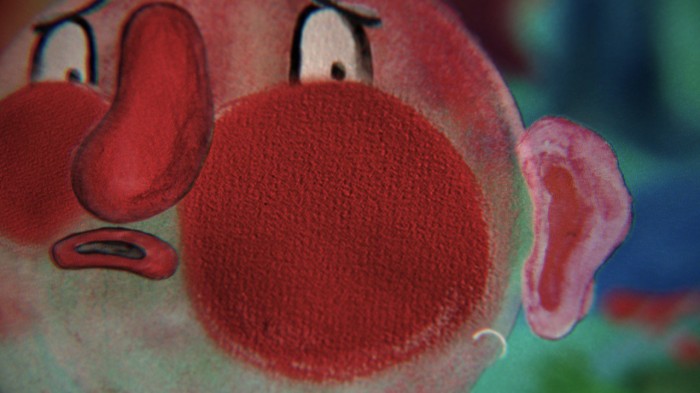 Wood Child & Hidden Forest Mother
Deep in the forest, a hunter encounters a strange creature he cannot kill.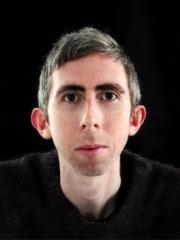 Director : Stephen Irwin
Stephen Irwin is a graduate of Central Saint Martins College of Art & Design. His films have won numerous awards and been screened at over 100 international film festivals, including three times in competition at the Sundance Film Festival.
Jury Comment

It's very significant that this film comes from the UK, where the threat of a new coronavirus is growing around the world in 2020, where infection rates are high and a second wave lockdown would be possible because our lifestyles in the post-pandemic era are in doubt because of how rational humans should respond to nature and the environment! This year, the air in locked-down cities has been cleared of exhaust fumes, the urban frenzy has dissipated, and animals have descended on the streets!! While cult film maestro Alejandro Jodorowsky claimed the health of the planet has been restored thanks to the corona disaster, in which the exploitation of wildlife and the destruction of ecosystems has come to a pause, this animation film, which we might describe as a psychedelic ritual or abstract paganism, is about a loose but hardcore natural battle between a ravenous human and an innocent spirit! This film is an anthropocentric alarm and points to the magic of restoring the planet's environment!!!

Naohiro Ukawa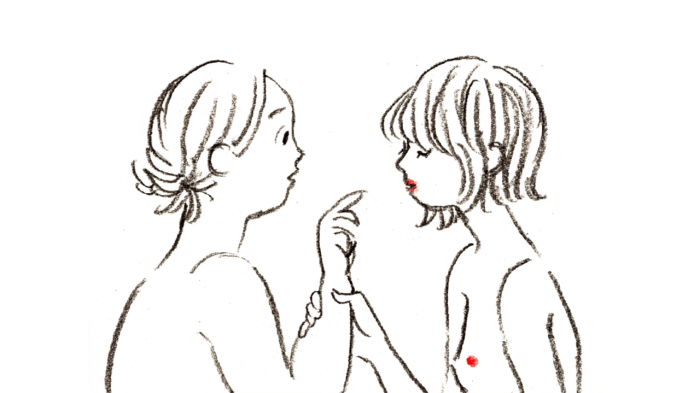 The Mark of Emi
My friend Emi came out in a dream. I was so surprised that I couldn't look her in the eyes.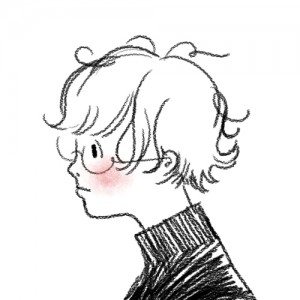 Director : Furukawahara Momoka
Born in 1998 Lives in Saitama. Graduated from Tokyo Zokei University, Department of Animation in 2020. My stomach is really noisy. It screams like a puppy, frog and an angry uncles.
Jury Comment

This work beautifully embodies the subtleties of delicate human emotions that are difficult to convey in words, using only lines. The jury was moved by the reality of "liking" in adolescence, a mixture of budding sexuality, feelings of inferiority, and complex and delicate emotions. The film has hidden depth and potential for animation expression in the future.

Hiroko Tasaka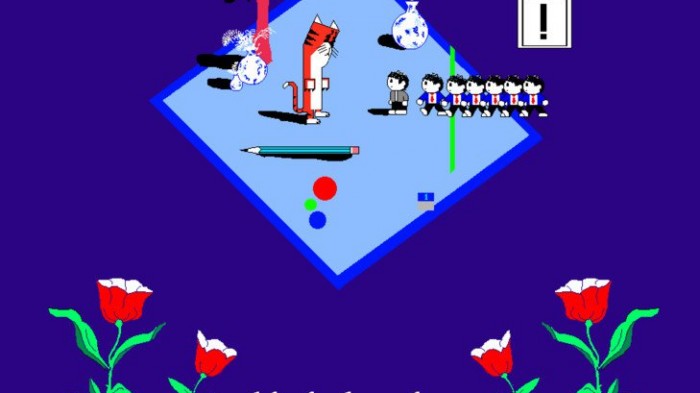 Black Sheep Boy
A young hatted boy's adventures through a strange world inhabited by anthropomorphic creatures. Searching for some happiness he does not know how to find, he engages into a philosophical and personal quest.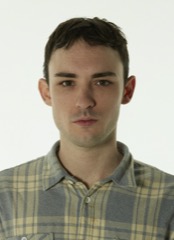 Director : James Molle
Born in 1993 in Châtellerault, the filmmaker grew up in Nice in the south of France. He studied illustration before turning to animation. He is interested in old comics and video games from the 1990's, and particularly in the Mac software HyperCard. He works as an animator in Paris.
Jury Comment

Speech by AC-bu A simple and cute graphic design with the careful and unexpected motions, the tantalizing sounds. The words from the characters the boy encounters on his journey make a deep impression, and the ending theme Auld Lang Syne filled our heart. Surprising expression with a retro PC-game like artwork, created as a student film.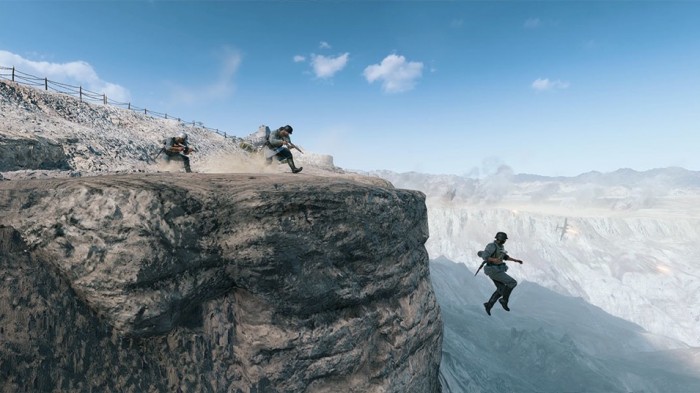 How to Disappear
Is it possible to desert in a shooter game? Along this question, "How to Disappear" reflects on war and game, discipline and disobedience. For the history of defiance is as old as the history of war - and yet the act of desertion goes beyond the game's space of action. Shot in the martial yet picturesque war landscapes of the online shooter ""Battlefield V"", the hyperreal graphics become the backdrop for an essay-like narrative.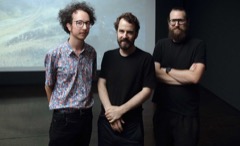 Director : TOTAL REFUSAL
Robin Klengel, Leonhard Müllner, Michael Stumpf
TOTAL REFUSAL is an open artists' collective which criticizes and artistically appropriates contemporary video games. However, as most mainstream game narratives employ the same infinite loops of reactionary tropes, the genre largely fails to challenge the values of their players and instead affirms hegemonial moral concepts. Acknowledging that this media is currently not realizing its cultural potential, we aim to appropriate digital game spaces and put them to new use. Moving within games but casting aside
the intended gameplay, we rededicate these resources to new activities and narratives, looking to create "public" spaces with a critical potential.
Jury Comment

At a time when everyone is trying to figure out how to incorporate XR-esque expressions into entertainment in the age of wiz/after-corona and post-corona, this film has a very important critical nature. The film tells how it is possible to escape and disappear from the battlefield (it is a metaverse) of the online shooter Battlefield V without drawing even a single line, and it's all told in the methodology of gameplay video. This film is the exact opposite to, for example, Travis Scott's live performance in Fortnite, which generated a huge amount of buzz in the time of Corona disaster and has been described as a "historical turning point" and applauded, That user's immersion in a new live experience, with a suddenly gigantic Travis Scott descending into an online game, was indeed "something that had never been done before", but this film takes distances from that immersiveness and critiques existentialism from a single, cold distance!!! It is at the top of meta-animation/post-animation!

Naohiro Ukawa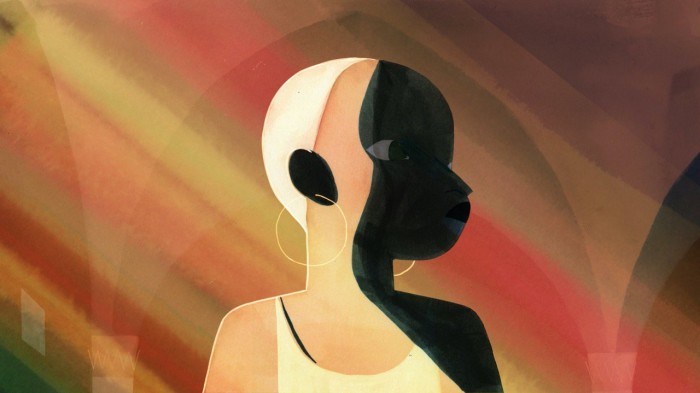 Genius Loci
One night, Reine, a young loner, sees among the urban chaos a moving oneness that seems alive, like some sort of guide.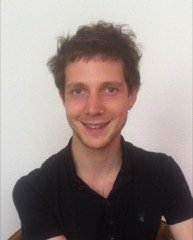 Director : Adrien Mérigeau
Adrien Mérigeau studied animation at the French animation school EMCA (2000 – 2004), after which he went to work for the Irish animation studio Cartoon Saloon on the Oscar-nominated feature film by Tomm Moore, The Secret of Kells (2009). In 2010, he wrote and directed his first short film, Old Fangs (2010), produced by Cartoon Saloon. He was art director on Song of the Sea (2014), another Oscar-nominated film by Tomm Moore. In 2015, he returned to France, where he made his second short film, Genius Loci (2019).
Jury Comment

Where do I come from and where am I going? In this film, these questions keep wandering in the main character's head and are recorded in the form of hallucinations and chaos at every single moment. Delicate lines and the vivid colors of watercolors mingle with the noise of everyday life and abstract music to create a landscape of incredible depth. It is very impressive that the filmmaker describe social events such as urban exclusivity, history, and race in a way that only animation can achieve.

Hiroko Tasaka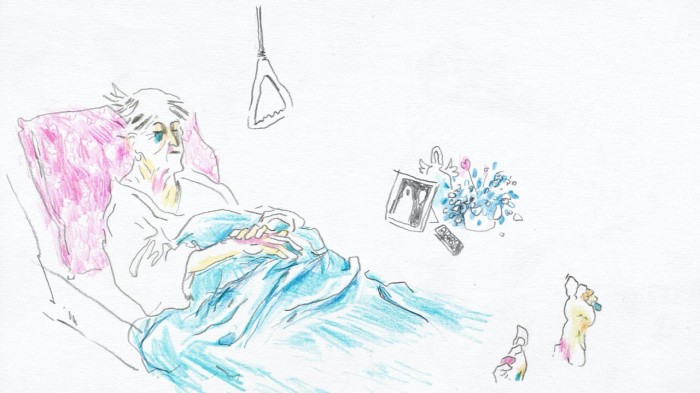 Ecorce
A cracked material looking like bark… Time seems to have stopped around the Villa, when suddenly a silhouette passes. Inside the building we discover weakened bodies, auxiliary nurses and a black cat. Between an episode of «The Young and the Restless» and a yogurt, we watch the time go by, slowly, repetitively. Only crucifixes, radios, and puppets, kept as relics in the rooms, appear to resist time. Then all of a sudden, there is a loud crash…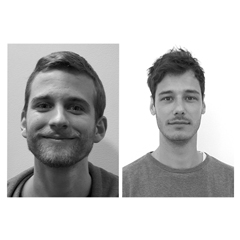 Director : Samuel Patthey, Silvain Monney
Samuel Patthey and Silvain Monney were born in 1993. They studied Animation at Lucerne University of Applied Sciences and Arts (HSLU) in Switzerland. Both of them directed a few short animation films before the teamed together to direct Peel. They are based in Fribourg, Switzerland, where they work as freelance film animation directors and illustrators.
Jury Comment

This film is a realistic portrayal of old people in their final days, by the artist's unerring observation and carefully chosen lines. The swiftly drawn croquis and the technique of using the texture of the notebooks make a very vivid impression. The contrast between the old men chatting slowly and the people in the facility working hard in the background...We were surprised that the filmmakers used a smart technique to create a sense of speed by rubbing pencil lines. The old people spent their time in a brightly lit room, feeling the warmth of the people at the facility. We would be happy if we could spend our final days in such a peaceful manner.

AC-bu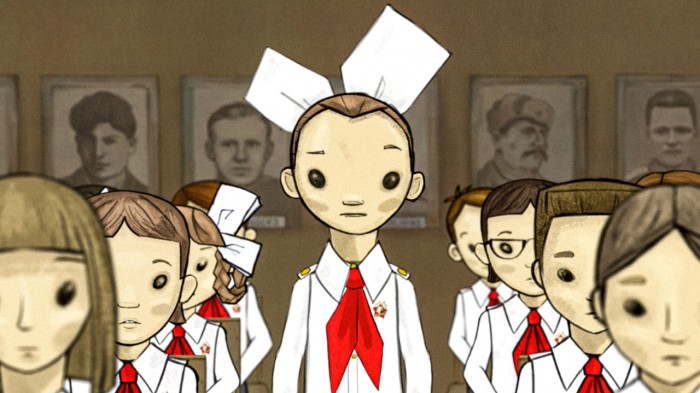 My Favorite War
My Favorite War is an animated documentary based on the childhood story of director Ilze Burkovska-Jacobsen, growing up in the USSR during the Cold War. A coming of age story about the personal road of escape from the brainwash of the mighty authoritarian regime. "I had to make a choice then - who do I want to become and what do I believe in? The same questions young generations are asking themselves today.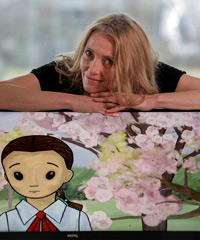 Director : Ilze Burkovska Jacobsen
Latvian born film director living and working in both Norway and Latvia. She has done eight documentaries and more than 20 hours of TV animation-/ documentary series. The documentary My Mother's Farm was screened in IDFA mid-length competition in 2009, it won the Best Latvian Documentary as well as Best TV Documentary in Norway. Her company's TV animation-/ documentary series, "My Body Belongs to Me" won an International Emmy Award in 2018.
Jury Comment

 I made an animation film that depicts a small corner of Japan before and after World War II, that is to say, a glimpse of the limited world that can be seen from a certain individual's perspective. As I was making the film, I thought, "These are just glimpses of the world, and it is not possible to understand 'the world' itself with a single film alone. By comparing it with other corners of the world, we can finally get a glimpse of what the world is like." It means you will never be able to express the world itself because the world is a collection of small, insignificant details. There is not a single "world" in its own right.
 As I look around with this in mind, I realize that at international animation film festivals held around the world, there are more and more films that depict glimpses of a finite world seen from the perspective of an individual. Animation used to be for children, to show them the breadth of their imaginations, which was so important to them. Nowadays, animation has expanded its range of expression, and it has begun to choose the path of depicting raw of the "world" to us, the adults, without imaginative elements.
 These new animated films do not depict magic, nor do they fly off into space, but rather try to sharpen our eyes to see what happened in this real corner of this planet, and what a small individual's experience was during wars, civil wars and social events, sometimes in the form of fiction based on real events, sometimes in the form of an animated documentary.
What these works depict lies within the limits of the individual experiences of the people in them, and that is why they are so important. We should not feel as if we have experienced the "world" with just one of these films, but when they come together, they reveal the "world" to which we belong.
What happened in the past to the land that was called "the most beautiful country in the world", what kind of people lived there, and how did they live life? The girl once said she liked blue but the color of her ribbon gradually changed. The beauty of the sea seen at the beginning of the film is different from the one of the sea seen at the end with the different people looking at it.
Through the animated documentary with the provocative title, we have also been able to touch many small but important experiences. Now they are a sincere part of our world.


Sunao Katabuchi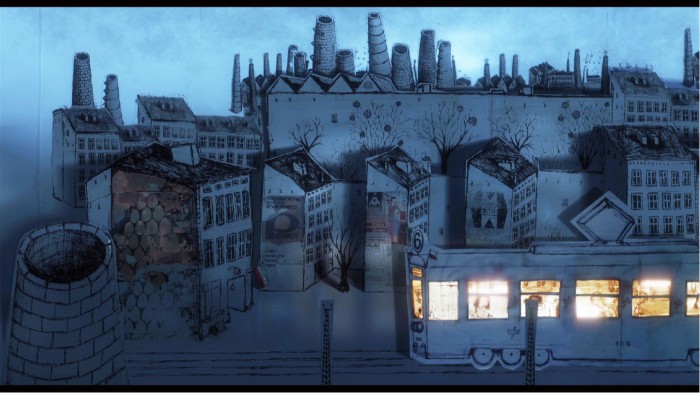 Kill It and Leave this Town
Fleeing from despair after losing those dearest to him, the hero hides in a safe land of memories, where time stands still and all those dear to him are alive. Over the years, a city grows in his imagination. One day, literary heroes and cartoon childhood idols, who in the consciousness of the successive generations are forever young and wearing short pants, come to live there, uninvited. When our hero discovers they have all grown old and that eternal youth does not exist, he decides to return to real life. And the amazing characters living in his imagination lead him back to the real world.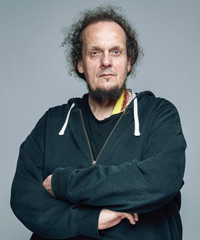 Director : Mariusz WILCZYNSKI
"A self-taught artist who has been creating animated auteur cinema for over twenty years. Retrospectives of his films were held, among others, at MoMA in New York, National Museum of Brasília, Tokyo International Forum and The National Museum in Warsaw. His animations were shown at the National Gallery in London and at Berlinale. He also realises improvised live animation performances which he co-creates with symphony orchestras from Hong Kong, Paris, Tokyo, Geneva, Lviv and Warsaw. In 2007, the New York Times called him ""one of the most important contemporary creators of artistic animation." He is a professor of animation at the Film School in Łódź. For the last 11 years, he has been working on "Kill It and Leave This Town.""
Jury Comment

The film feels like looking into someone's dream, sometimes through the screen of an old TV, or sometimes directly looking into someone's head. It is interesting that the backgrounds and movements that are made by cut-outs or sometimes just lines are familiar yet interesting to look at. The stories that seem to be connected and not connected feel like fragments of scattered memories. People reading fairy tales, conversations on a train, the landscape outside the window, or even a square screen...Memories are imprinted like film frames, sometimes continuing, sometimes disconnected. Polish singer's songs, which run throughout the film, adds the right atmosphere to the work. In this film where the 11 years of the production time of the director melt, the viewer experiences as if they have walked into and out of someone else's memory. The memory of watching this film will stay for a long time and will be remembered.


Yujin Choi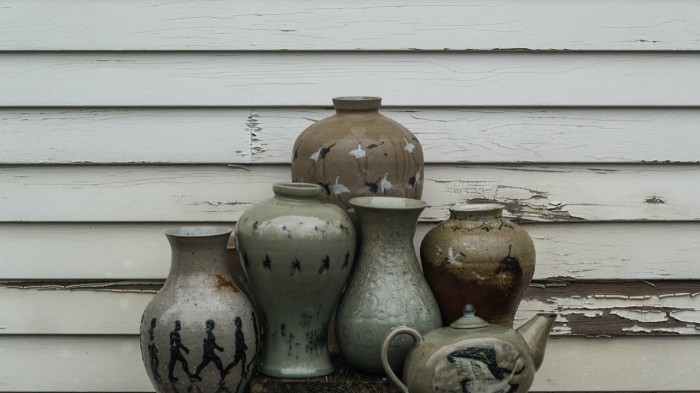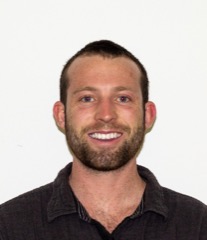 Director : Gordon Moore
Gordon Moore grew up fishing, hunting and surfing on Martha's Vineyard, MA. His work focuses on the artist's relationship with nature's enduring cycles. Son of a realist painter and pyromaniac potter, Gordon draws inspiration from family, local landscapes, and his studies in art history at Brown and animation at RISD.
His passion lies with fine art and object-making. Gordon has a particular fascination in East Asian ceramics.
Jury Comment

We are always spinning, and as we spin, we come to life. This film about spinning surrounds us with a sense of security, as if it is watching over our casual activities.

In this film, the patterns have an unexpected rhythm to them, and they sound alive. Even after our extinction, these patterns may continue to exist among the plants and animals on this planet for thousands or tens of thousands of years to come: it makes us feel as if we are connected from the ancient times to the future. We live on nourishment sucked up from the soil, and we return to the soil again some day. Burning with the flame is like a rite of passage into this world. This film is a work of art that reminds us that touching is lovely, ending is a beginning, and the movement of things is a fresh joy.


Yoko Yuki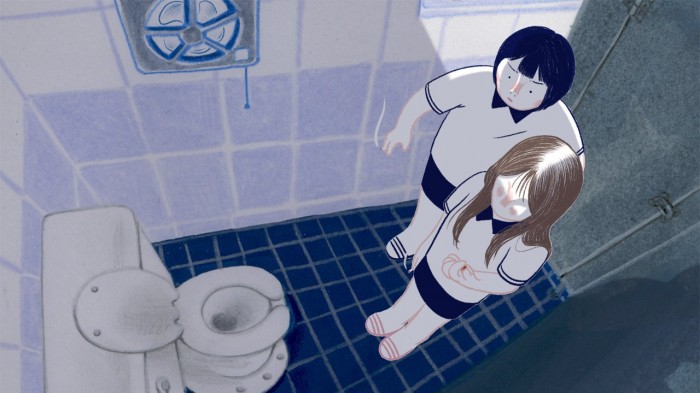 Sura
High school student. My best friend is pregnant.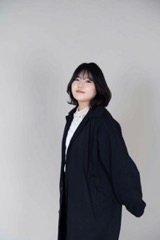 Director : Jeong Hae-ji
1995 Born in Seoul, South Korea
2020 Graduated from Korea National University of Arts.
Jury Comment

 What does it mean to be mature?
 When you think it's okay to transgress the rules of the society a little bit or it's no big deal to step on and kill a small and weaker thing like a worm, you are nothing but immature even if you think you live like adults.
Sooner or later, an event may change the world like when you realize that the same small existence may reside within you. After that, you no longer can step on insects. For it may be equal to ourselves.
 When you begin to realize our fragility, the voice of our predecessors may enter your mind for the first time as in the form of literature. It was the voices that were previously incomprehensible because it sounded abstract, but now they seem familiar, as if it says about the situation we're in.
 The expressive power is born when a painful reality of a girl and a representation in literature overlap. This is what the filmmaker achieves in this film.


Sunao Katabuchi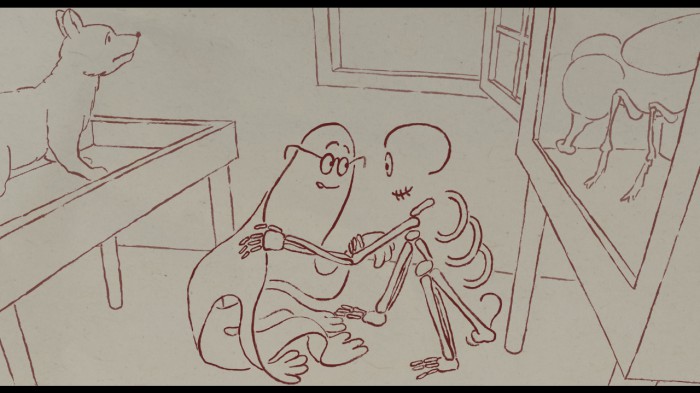 Duodrom
We all have two sides. But if even the tiniest scare splits someone into a timid skin on the one hand and an overconfident skeleton on the other, that person has a lot of work ahead to bring their characteristics back into harmony again.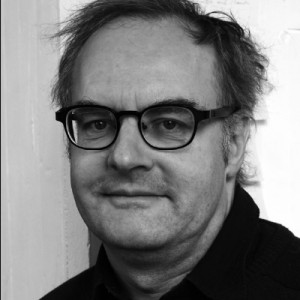 Director : Basil Vogt
Born 21. 2. 1965. Director of Trickbüro studio in Zurich since 1990: Independent animation films and pre cinema inspired objects. Commissioned works in animation, illustration and playable exhibits for museums and exhibitions.
Teaching: Animation for beginners and experimental storytelling.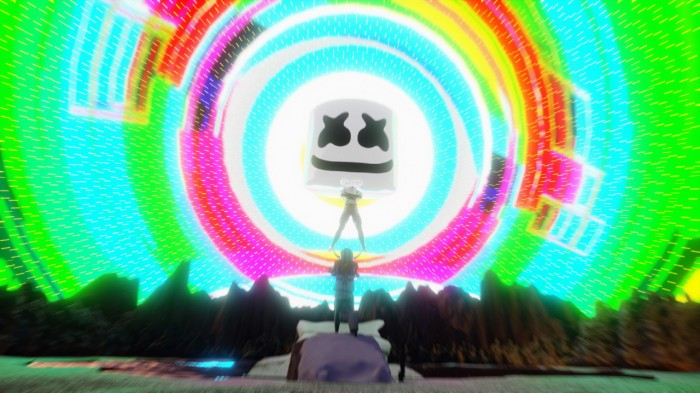 Angklung Life
A primitive-future tribe summon an inter-dimensional being for a glimpse into the fate of humanity.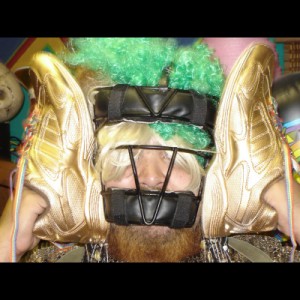 Director : KOKOFREAKBEAN
A person who was born, did stuff, and continues doing stuff.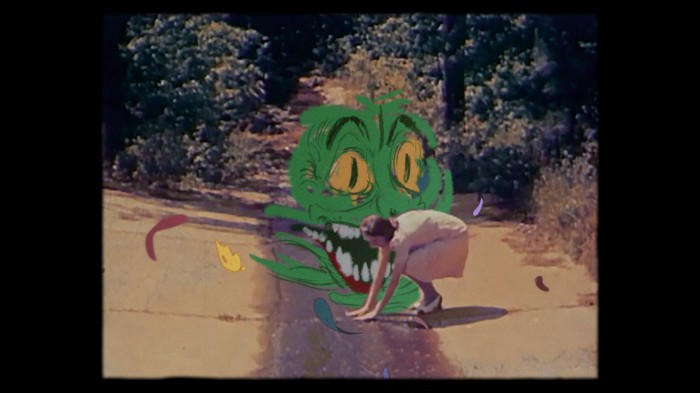 Grey to Green
This Lydia Lee music video is a beautiful and nostalgic road trip told with home movies and animation.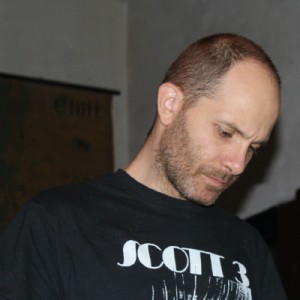 Director : Marcos Sanchez
Marcos Sánchez is a chilean visual artist, animator and filmmaker. He currently lives and works in Santiago, Chile. He studied Fine Arts at Universidad Católica, in Santiago and Film at NYU's MFA program in New York. He has exhibited his work in Santiago, Chile, and Buenos Aires, Argentina.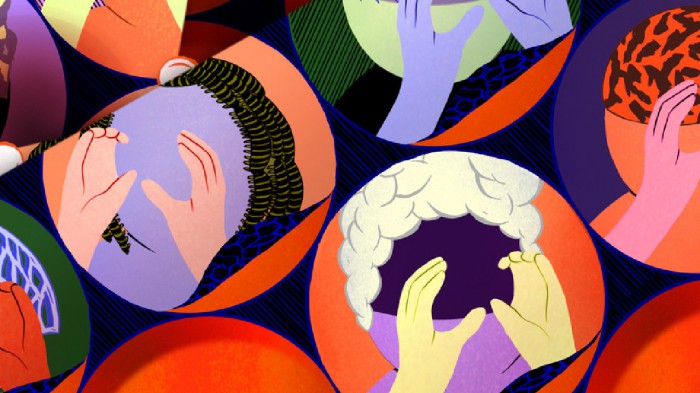 Careful
On the borderless map of a magical planet, little beings pick, brush, weave, fish and collect elements from their natural environment to sustain their life as a group. This essential balance turns to chaos once they misuse their findings to polish their individual appearance.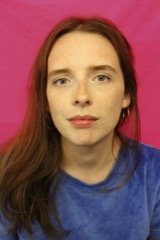 Director : Alice Saey
Alice Saey is a Paris-born animation film maker and graphic designer. Her first animated short has been presented in several international festivals and was honored with the Arte Creative Prize in 2015. After her studies in Strasbourg, she moved to Rotterdam, where she has now based her studio.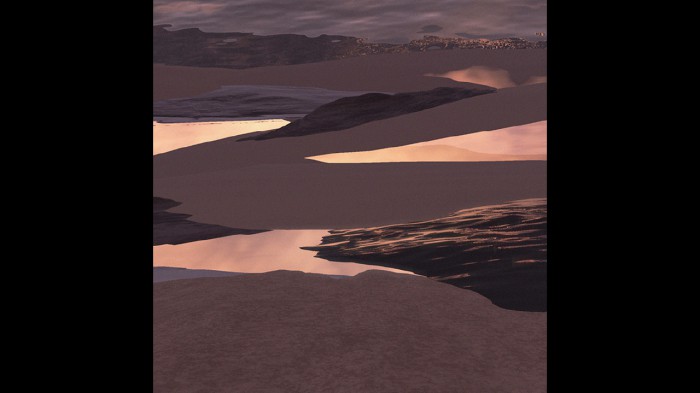 The Moment We Had Silently Felt The Center of Each Other
been thinking abt places where i love and have loved, how i remember them, how sometimes the capacity to feel does seem impossible not for lack of trying as if i were floating through everything, the pleasant surprise when i do get stuck, the subsequent brevity of alignment, cognitive deficits, traces of an instance, the adapted fragmentation, lithifying and becoming a feature, its evaporation, a sense of wholeness, a sense of nothingness, attempting to memorialize these things in a way i think i know how.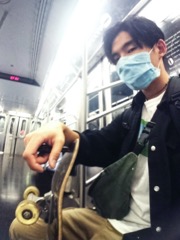 Director : Eric Ko
I've always been interested in the relationship between memories and places. I try to give form to what can often seem imaginary and intangible to me - certain sensations, a brief atmosphere, a specific passing of time. Because I find these things beautiful, I want to share them with others - especially loved ones.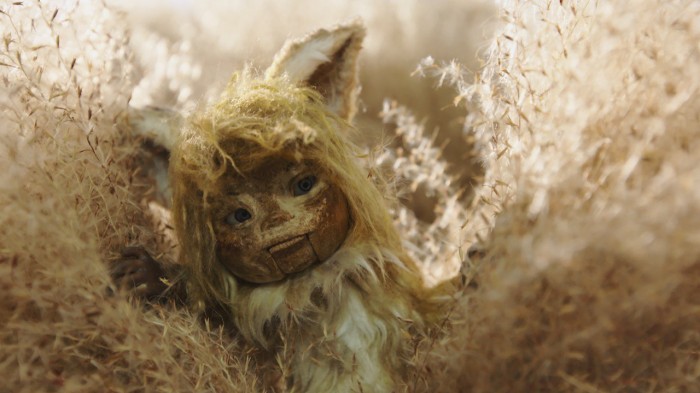 Gon, The Little Fox
Gon, a playful fox, finds Hyoju has lost his mother for his own earlier mischiefs and starts making amends by secretly bringing gifts to Hyojyu. Hyojyu doesn't realize who brings the anonymous gifts, and the two are headed for a heartbreaking climax.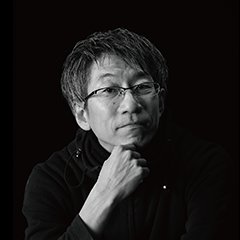 Director : Takeshi Yashiro
Graduated from Tokyo University of the Arts Design Department. In addition to working at Taiyo Kikaku as a TV commercial director focusing on live action, he has also worked with various methods of stop-motion animation. He established TECARAT in 2015 and switched emphasis to puppet animation. In addition to scriptwriting and directing, he is also involved in art, animation and puppet modeling. He aims to produce images unique to stop-motion animation, emphasizing the texture produced when creating by hand.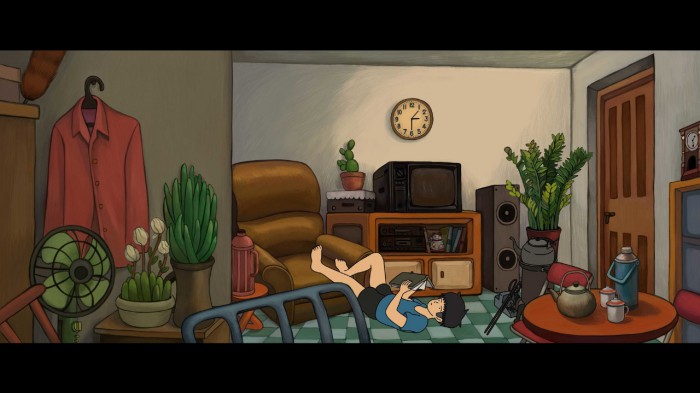 Me and My Magnet and My Dead Friend
When I recalled my childhood, a magnet that accompanied me to grow up and a dead friend was the symbol of my past years. I tied the magnet to the trousers and pulled it out all day. The magnet could suck the iron on the road. Blocks or coins make me very happy. Until I met the friend who wanted to fly to the universe, he was as fat as I was, and then he accidentally fell into the water and died. My childhood was over.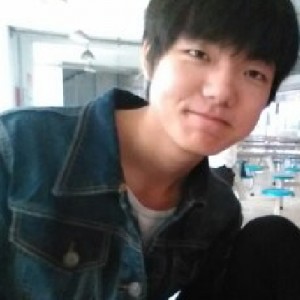 Director : Liu Maoning
Liu Maoning graduated from the Communication University of China in 2018. He loves painting, is also quite adept at animation, and enjoys photography.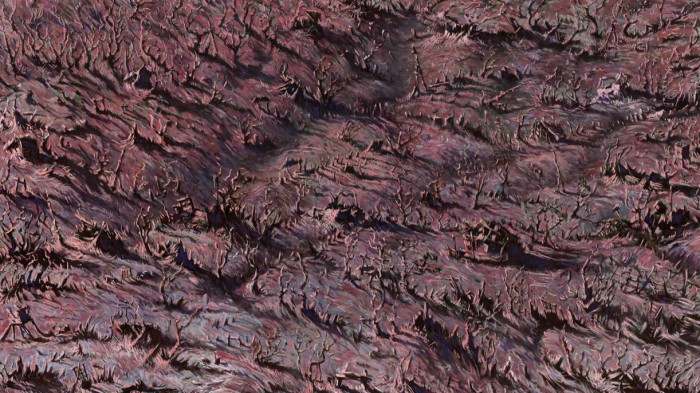 Abandoned Village
Village, as a human being, is born out of love. Village, as a human being, is ruined, if left without love.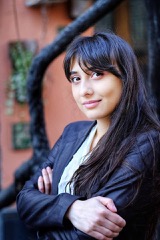 Director : Mariam Kapanadze
Born in Georgia 1991 on 21th September.
2012 - graduated from the MASKI University with a degree in Film Directing.
2013 - present - Actress of Georgian State Hand Shadow theatre BUDRUGANA GAGRA.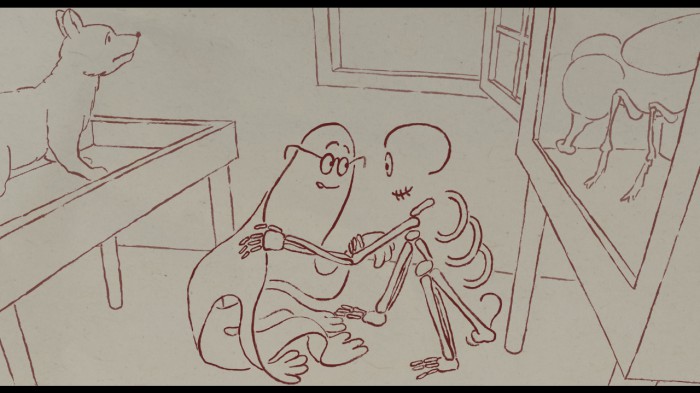 Duodrom
We all have two sides. But if even the tiniest scare splits someone into a timid skin on the one hand and an overconfident skeleton on the other, that person has a lot of work ahead to bring their characteristics back into harmony again.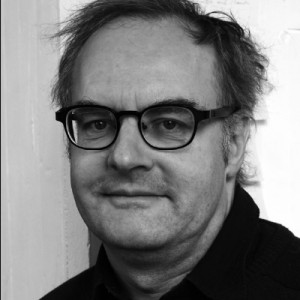 Director : Basil Vogt
Born 21. 2. 1965. Director of Trickbüro studio in Zurich since 1990: Independent animation films and pre cinema inspired objects. Commissioned works in animation, illustration and playable exhibits for museums and exhibitions.
Teaching: Animation for beginners and experimental storytelling.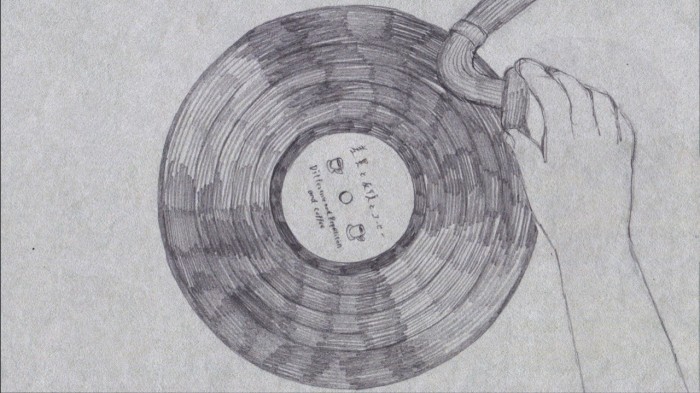 Difference and Repetition and Coffee
This is an animated pencil drawing of a day in the life of a small coffee shop, drawn by a series of circular motions. As the camera pans around, only a portion of the shop appears on screen at any given time. The little difference is repeated by rotation, and the inside of the store changes as if you are looking at the car window.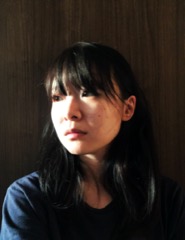 Director : Masa Kudo
Born in 1993. Graduated from Hokkaido University of Education and Image Forum Institute of Moving Image.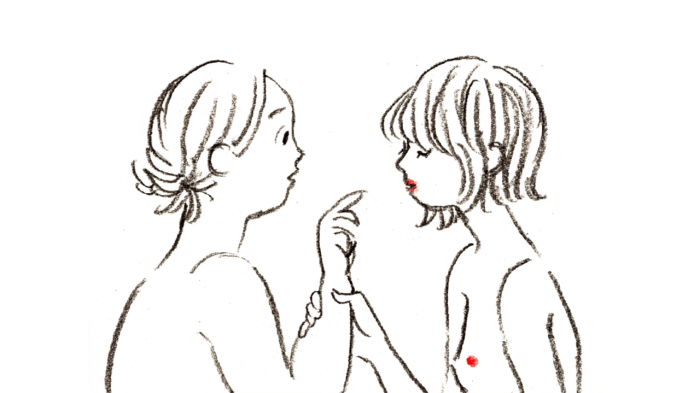 The Mark of Emi
My friend Emi came out in a dream. I was so surprised that I couldn't look her in the eyes.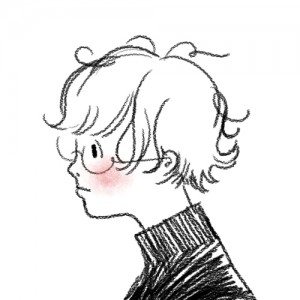 Director : Furukawahara Momoka
Born in 1998 Lives in Saitama. Graduated from Tokyo Zokei University, Department of Animation in 2020. My stomach is really noisy. It screams like a puppy, frog and an angry uncles.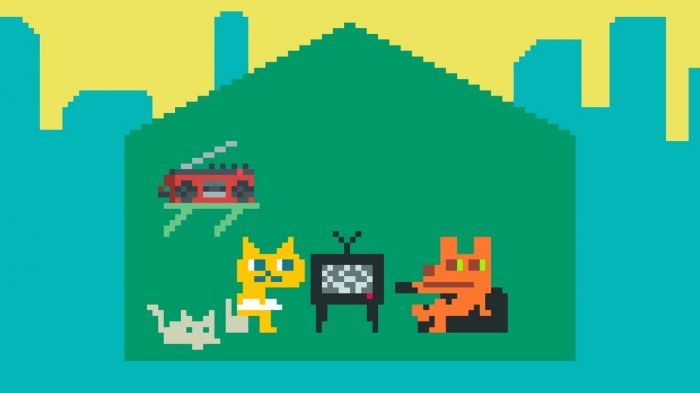 RAM RIDER "SET ME FREE"
"SET ME FREE" was created as a music video of music producer "RAM RIDER" from his label "401(YON-MARU-ICHI)".It's a small story of love and conflict, depicted in low-resolution pixel art. This film expresses worries about the relationship, also the sense of distance everyone has, and the emotional movements that occur inside at the time.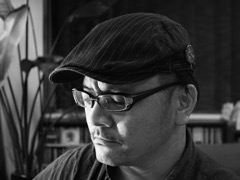 Director : Hattori-Graphics, RAM RIDER
Studied at the Department of Graphic Design, Graduate School of Tama Art University. After working for a game company, Hattori-Graphics became a freelancer. While continuing to work as a grafficer and character designer in computer game, he also worked as an illustrator, pixel artist, and GIF animator.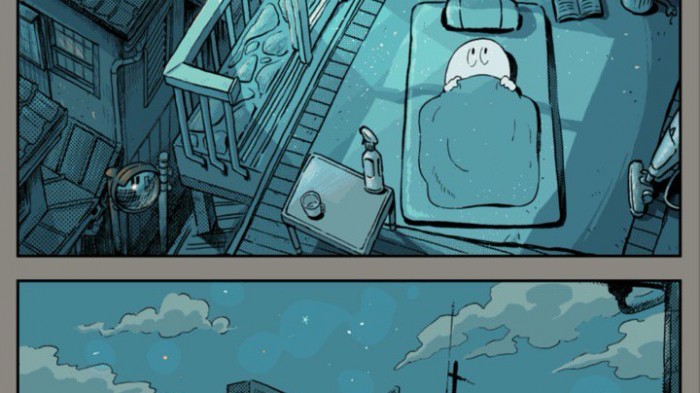 Night Adventure
A ghost who can't sleep one night runs out into the nighttime city with the man from the Loach planet. When they get there, he is asked to do something.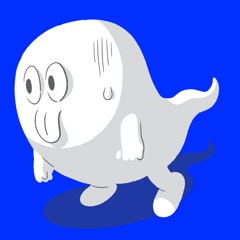 Director : QuickObake
Keep posting GIF animations of an obake character moving through a manga panel. The character is not specifically named, indicating his anonymity on SNS. He pioneered the genre of "GIF Manga". He also does illustration and animation work.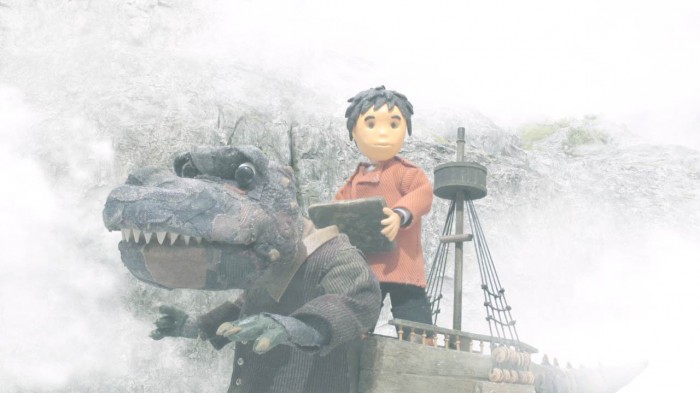 DINO!
The boy and his friend Dino the crocodile continued their journey to find the lost crown. A tapir is chasing them.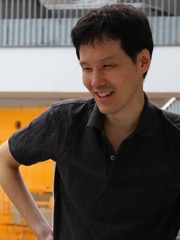 Director : Shin Hosokawa
Born in 1978, recieved master's degree from Tama Art University in 2004, and is currently working as a freelancer and at Tokyo Polytechnic University.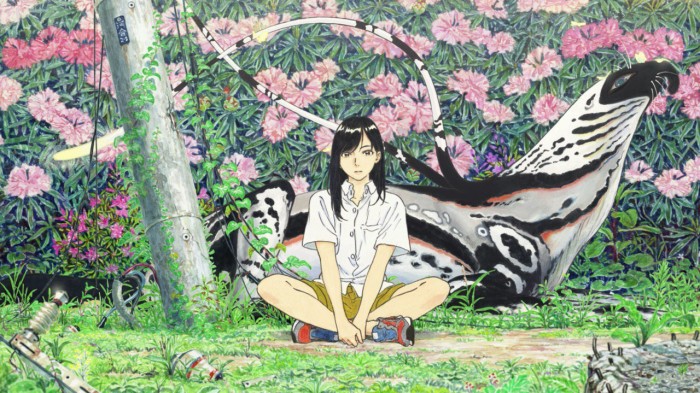 PUPARIA
Something is trying to make a severe transformation.Whether it's good or bad for us, we have no way of knowing right now. All we can do is witness it.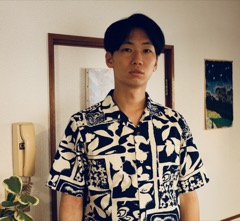 Director : Shingo Tamagawa
Born in 1987 in Nara, Japan. Majored in oil painting in the Faculty of Art, Aichi University of the Arts. After graduating, he joined the animation production company Sunrise. After working on key animations and as the key animation director for the company's works, he left the company to create his own independent works. He completed this work this spring, which leads to now. This is his first independent animation.